Uveitis vs. Pink Eye: Understanding Key Differences and When to See a Doctor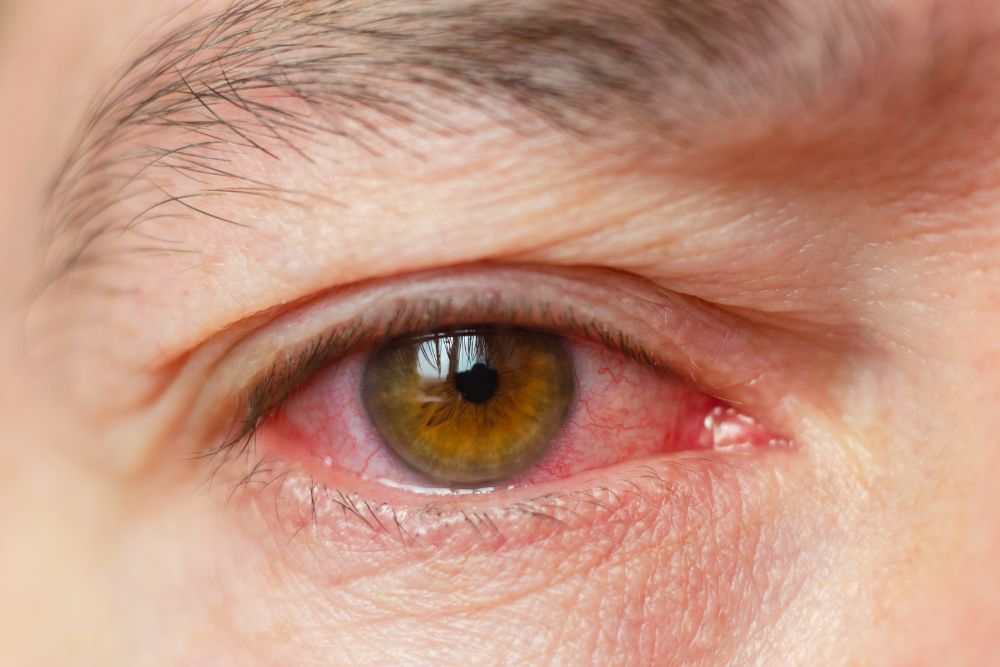 Uveitis and pink eye are two eye conditions that appear similar at first glance but differ in how they impact your vision health. Let's take a closer look at each so you can understand what sets them apart, as well as when to see your eye doctor.
What is Uveitis?
Uveitis is a condition that causes inflammation inside the eye. Primary symptoms include redness, pain, and swelling. Uveitis affects the uvea, which is the middle part of the eye containing the choroid (the part that connects the retina to the sclera), ciliary body (the part that helps the lens focus), and iris (the colored part of the eye).
In some cases, the cause of uveitis is another disease such as multiple sclerosis, syphilis, or tuberculosis. However, in many cases, doctors are unable to identify the precise cause of the condition.
Uveitis is a rare disease. Anyone can have it, but it occurs more frequently in women. Age plays a role, as the risk of having uveitis increases as you get older. Left untreated, uveitis can cause significant eye problems including cataracts, glaucoma, and, eventually, blindness.
What is Pink Eye?
Pink eye occurs when the membrane lining the eye and inside of the eyelids becomes infected. This membrane is called the conjunctiva, which is why pink eye is also known as conjunctivitis. The cause can range from bacteria (poor hygiene, dirty makeup, etc.) and viruses (common colds, STDs) to chemicals (in makeup, pools, or air pollution) and allergies (pollen, mold, cosmetics, etc.). Similar to uveitis, one of the main symptoms of pink eye is redness in the eye. Other symptoms include itchiness or a discharge in one or both eyes.
How is Uveitis Different from Pink Eye?
Though uveitis and pink eye can present similarly, they are very different conditions. We've noted some of the differences above, but here are a few more to be aware of:
Uveitis
Rare condition
Requires antibiotics
Typically requires months to heal
Affects the middle layer of the eye
Cause is often unknown
Symptoms include eye redness, pain, and swelling
Treatment may include anti-inflammatory drops, oinments, pills, or injections
Pink Eye
Common condition
Heals on its own
Typically heals within 2-3 weeks
Affects the outer layer of the eye
Cause is bacteria, viruses, chemicals, or allergies
Symptoms include eye redness, itchiness, and discharge
Treatment may include artificial tears or hot/cold compresses for symptom relief
When to See Your Doctor
If you notice any of the symptoms above, see your doctor immediately for a diagnosis. When uveitis is detected early, you can begin treatment sooner which can lead to faster healing. As for pink eye, your doctor can provide you with recommendations for how to relieve symptoms as the condition resolves.
Experience Exceptional Uveitis Care in Sarasota, Florida
If you have uveitis and live in the Sarasota or Florida Gulf Coast area, the retina specialists of Retina Group of Florida can help. To request an appointment with one of our expert physicians, contact us today.