George Skopis, M.D.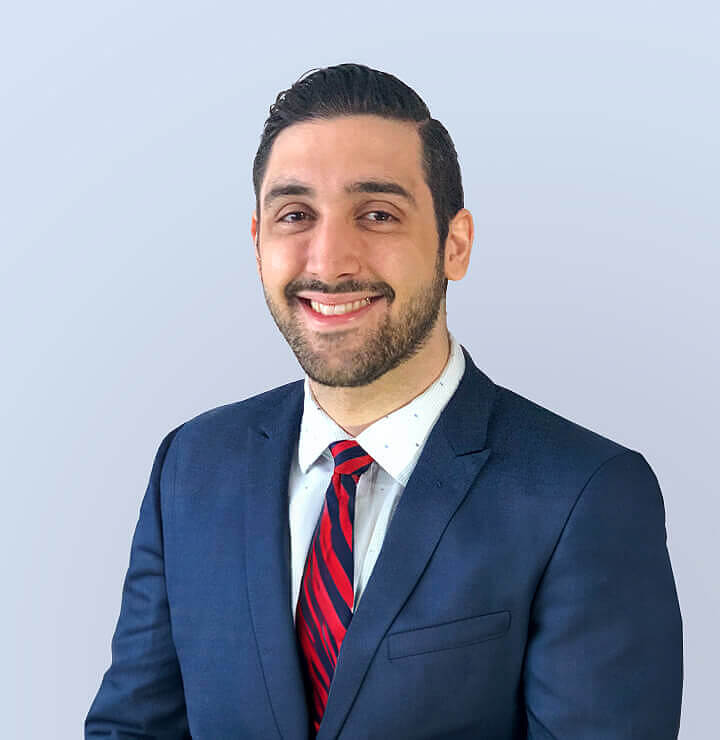 George Skopis, MD is a board-certified ophthalmologist and fellowship trained vitreoretinal surgeon.
Dr. Skopis specializes in surgical and medical diseases of the retina and vitreous. He strives to utilize the most advanced imaging, medical and surgical techniques to diagnose and treat patients. Dr. Skopis has expertise in age-related macular degeneration, diabetic retinopathy, retinal vascular occlusions, macular holes, macular pucker/epiretinal membranes, retinal detachments, proliferative vitreoretinopathy, and scleral fixated intra-ocular lenses.
Dr. Skopis grew up in Tarpon Springs, FL and graduated from Tarpon Springs High School. He received his Bachelor of Science Degree in Biology from The University of Florida where he graduated cum laude.
Dr. Skopis earned his medical degree from the FIU Herbert Wertheim College of Medicine in Miami, FL where he was elected to the prestigious Alpha Omega Alpha medical honors society for his academic achievement. While in medical school, Dr. Skopis received multiple teaching awards. He completed his internship in internal medicine at the Mount Sinai Medical Center in Miami Beach, FL where he was voted "intern of the year" by both his co-residents and hospital medical faculty. Dr. Skopis completed his ophthalmology residency at Georgetown University Hospital in Washington, DC where he served as chief resident. During residency, Dr. Skopis volunteered with the Prevention of Blindness Society of DC to perform glaucoma screening examinations and back-to-school eye exams for children in underserved communities. Following residency, he completed a 2 year fellowship in vitreoretinal surgery and medical retina at the combined Illinois Eye and Ear Infirmary of University of Illinois Chicago/University Retina program.
Dr. Skopis is board-certified by the American Board of Ophthalmology and is an active member in the American Academy of Ophthalmology, American Society of Retina Specialists, and Vit-Buckle Society. He has published manuscripts in peer-reviewed medical journals and authored multiple book chapters. During his time in fellowship he participated in clinical trials for the treatment of diabetic retinopathy, diabetic macular edema, retinal vascular occlusions, and age-related macular degeneration.
As a Florida native, Dr. Skopis is thrilled to return to southwest Florida and serve the community. He enjoys watching and playing soccer, cheering on the Florida Gators and grilling anything he can get his hands on. He is fluent in English and Greek.
Education
The University of Florida
FIU Herbert Wertheim College of Medicine
Mount Sinai Medical Center
Georgetown University Hospital
Eye and Ear Infirmary of University of Illinois / Chicago University