What Do Retina Specialists Do?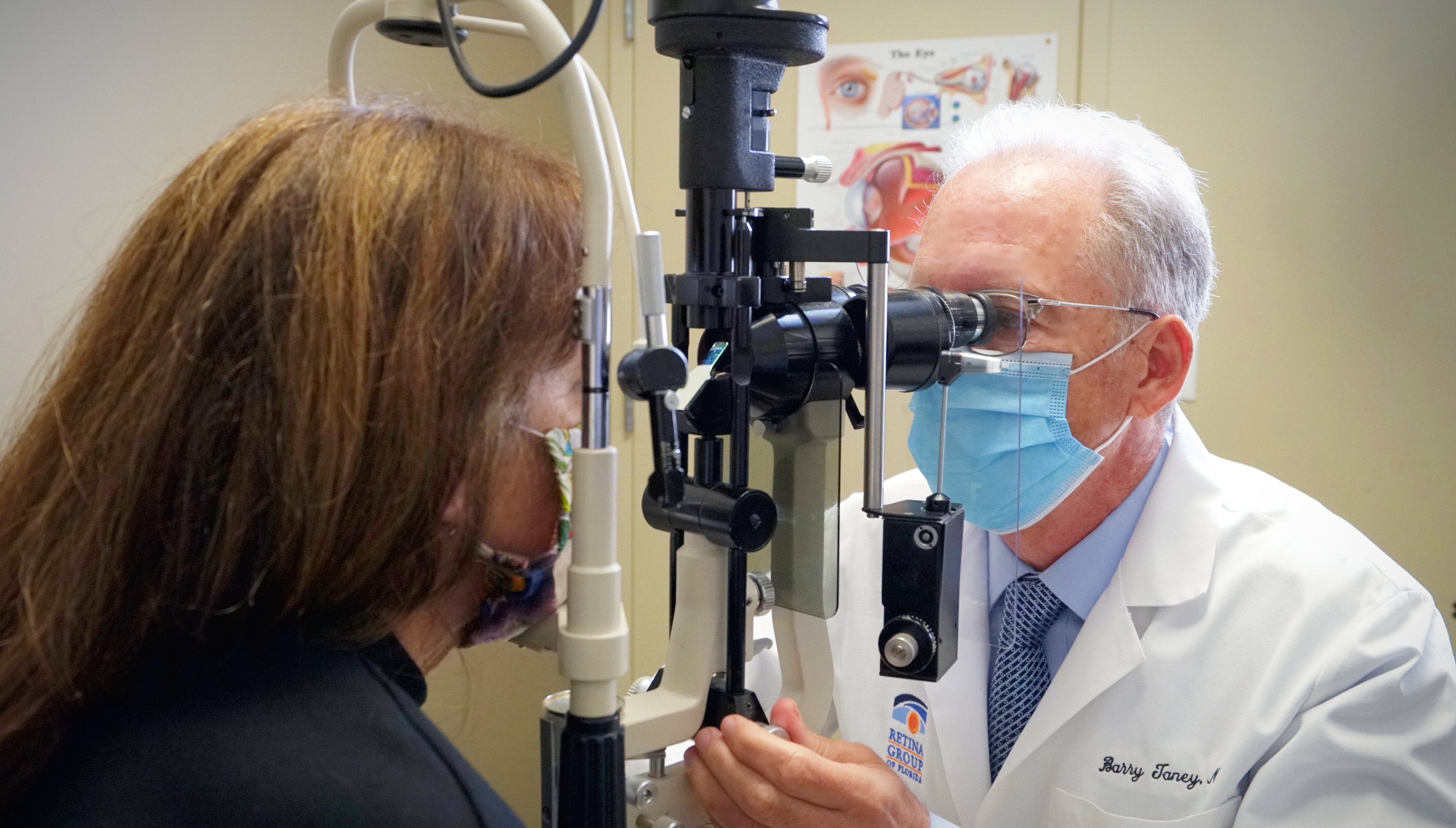 As our primary sense, vision plays a powerful role in how we interact with the world. Whether we are witnessing a beautiful sunset, reading, or watching TV, our eyes are always hard at work. The eye is a highly sophisticated organ consisting of many intricate structures. One of the most important components of the eye that makes vision possible is the retina.
Lining the back wall of the eye, the retina is a thin membrane consisting of millions of photoreceptor cells known as rods and cones. These cells receive light that enters through the lens of the eye, transform those signals into neural impulses, and transmit them to the brain via the optic nerve. The brain interprets these impulses and translates them into an image, resulting in our perception of sight. All of this seems to happen in an instant.
Because of the retina's location, delicate structure, and important function, problems require care from a retina specialist. Retina specialists are specially trained ophthalmologists who provide a range of services designed to diagnose, manage, and treat diseases of the retina and vitreous (the gel-like fluid that fills the eye).
Conditions Treated by Retina Specialists
There are many conditions that retina specialists provide care for. The most common retinal conditions include:
Signs You May Need to See a Retina Specialist
Although there are many different retinal conditions, because the retina has such a specific function, many of these conditions can share symptoms. Some of the most common symptoms of a retinal problem include:
Blurriness
Flashes
Floaters
Loss of central or peripheral vision
Difficulty with everyday activities, such as reading, driving, or watching television
Frequent changes in eyeglass prescriptions
Distorted vision (e.g., straight lines appearing wavy or crooked)
One of the most concerning symptoms everyone should be aware of is the presence of flashes and floaters. Floaters look like small dark or translucent shapes in your field of vision. They often resemble spots, flecks of dirt, squiggly lines, or cobwebs. Flashes often look like spots of light or streaks of lightning. While these symptoms don't always indicate a serious problem, a sudden burst of new or unusual flashes and floaters can be a sign of a torn retina or retinal detachment, which is a serious condition that requires immediate evaluation.
What to Expect During a Retina Specialist Appointment
When you first visit with a retina specialist, they will conduct a thorough eye exam to assess any symptoms you are experiencing. Your medical and familial medical histories will also be reviewed to determine if there is an underlying condition that is contributing to any vision problems. Depending on the exam's findings, the retina specialist may use additional screenings and advanced imaging techniques to confirm a diagnosis.
Treatments are unique for each patient's specific needs. One of the most common treatment modalities is intravitreal injections of anti-vascular endothelial growth factor (anti-VEGF) medications such as Avastin, Eylea, and Lucentis. Anti-VEGF injections are used to treat a wide range of retinal conditions, including diabetic retinopathy, wet AMD, and retinal vein occlusions. Another common form of treatment includes laser therapies, such as photocoagulation and photodynamic laser treatment (PDT). Retina specialists also perform surgeries, such as vitrectomy and scleral buckle.
For advanced retina care in South Florida, contact Retina Group of Florida today.