Age-Related Macular Degeneration: Preventive Measures for High-Risk Individuals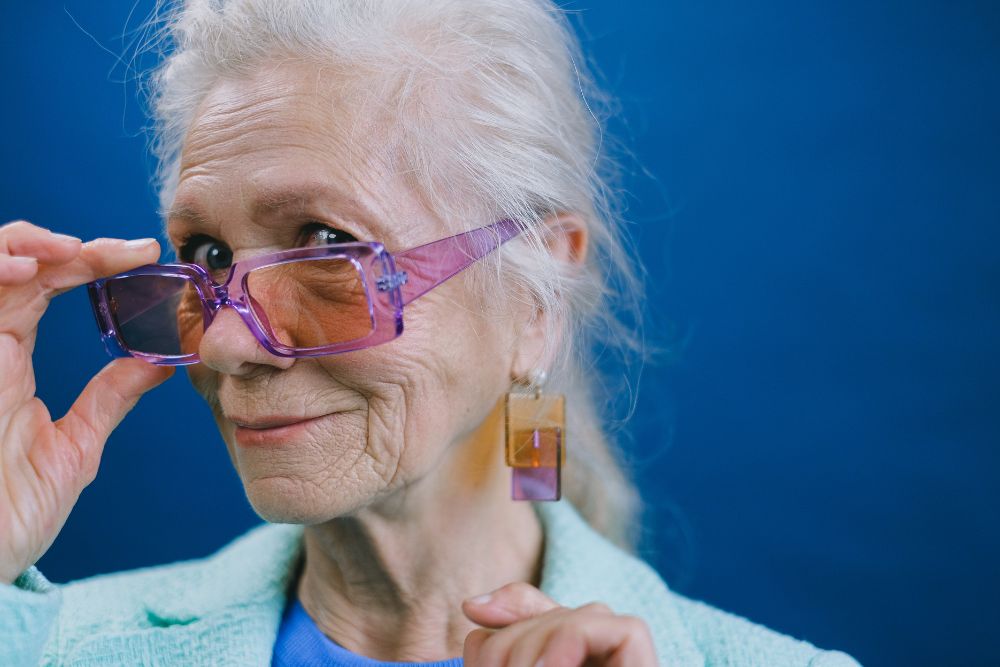 Millions of individuals aged 50 and above are inevitably impacted by age-related macular degeneration (AMD), resulting in the gradual loss of central vision. While certain risk factors beyond your control may increase your chances of developing AMD, there is hope. By effectively managing other risk factors, you can help slow or halt the progression of AMD, preserving your vision and potentially enhancing your overall quality of life and general health.
A Brief Overview of AMD
Age-related macular degeneration is a degenerative disease, in which aging causes the retina's central portion, the macula, to gradually weaken and lose its functionality. The macula enables advanced central vision tasks, including straight-ahead vision and "close-up" activities, like reading. Total blindness is unlikely, as your peripheral (side) vision's left intact.
Various AMD Forms and Progression
An estimated one in 10 Americans 50 and older (about 18.34 million) develop the earlier, more common form, "dry," or atrophic AMD. Though it may exhibit minimal or no noticeable symptoms, you could experience issues with contrast sensitivity and low-light vision. There can also be drusen, small, yellow, cholesterol-like deposits under the retina. Dry AMD must be monitored with regular ophthalmologic examinations, as it can convert into late-stage conditions, including:
Wet (or exudative) AMD – Rarer and more serious, wet AMD vision loss is quicker and more noticeable. There may be choroidal neovascularization (CNV), in which weed-like blood vessels sprout under the retina. They easily break, leaking blood and other fluids into the macula, causing swelling and bleeding, central vision problems, and worsening vision loss.
Geographic atrophy (GA) – This complication involves lesions slowly forming and growing, attacking the retinal pigment epithelium (RPE), the tissue that nourishes the retina and ensures its metabolic processes. Drusen may also grow in number and size, killing the RPE. Symptoms include low-light issues, dull or washed-out colors, reduced visual acuity, scotomas (central vision blind spots), and permanent vision loss.
Common AMD Risk Factors
With age-related macular degeneration, you may want to make some lifestyle changes, but keep in mind that certain risk factors are beyond your control, such as:
Family history – This may contribute to your AMD risk, as multiple genes are associated.
Gender – As women generally live longer, they're more likely to develop AMD.
Eye color – Having light-colored irises, the colored tissue that helps control pupil size, may double your risk. A lighter color means less pigment, permitting more light to penetrate the eyes, and when the cells die, AMD can develop.
Controllable AMD Risk Factors and Preventive Measures
Fortunately, some dry AMD risk factors can be changed, reducing their likelihood. These include:
Avoiding unhealthy behaviors
Keep underlying conditions controlled
You must maintain your overall health, including any unchecked conditions. If you have diabetes, regularly take all medications, like insulin, and maintain glucose levels. Ensure your cardiovascular health, including blood pressure and cholesterol levels.
Practice sun protection
Long-term, unprotected exposure to sunlight, and its harmful ultraviolet (UV) light, can worsen AMD. If you must be outdoors, always use eye protection, like wide-brimmed hats and wraparound sunglasses that provide 99-100% UVA and UVB protection.
Annual Eye Exams Are Key to Living With AMD
With AMD, you should schedule regular dilated eye examinations with your ophthalmologist. Patients 40-54 require an exam every 2-4 years, depending on their health needs, while those over 55 should go at least every 1-2 years.
Practice Preventive Measures To Handle AMD
Various age-related macular degeneration risk factors are controllable. Discuss lifestyle changes with a retinal specialist, and learn how to slow AMD and safeguard your remaining vision. For any questions or an AMD exam, please schedule a consultation with Retina Group of Florida.