Two Leading Florida Retina Practices Merge Into One Unified Practice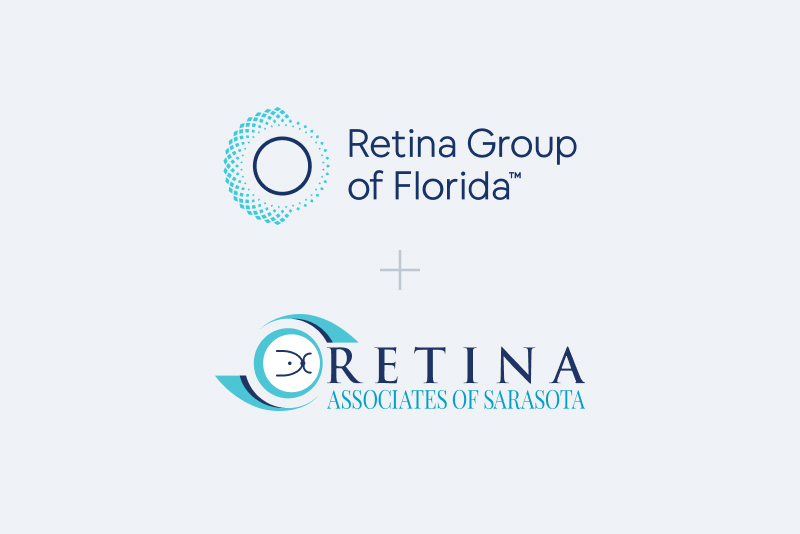 In a momentous development born of years of partnership, distinguished leaders in the realm of retinal care, Retina Group of Florida (RGF) and Retina Associates of Sarasota (RAS), have united their strengths to establish a singular and unified entity: Retina Group of Florida. As this harmonious merger takes shape, RGF stands poised to uphold its legacy of unparalleled retinal care, fortified by its esteemed reputation within local communities across Southeastern and Southwestern Florida.
"We are thrilled to announce our merger with Retina Associates of Sarasota," stated Shannon Rogers, VP of Retina Group of Florida. "This partnership signifies a monumental milestone for our practice and the patients we serve. By uniting our expertise and resources under a single entity, we are poised to create an unparalleled experience for our patients."
This pivotal merger amplifies RGF's distinguished team of board-certified retina specialists and adept surgeons to a total of 16 practitioners. Each member of this esteemed roster boasts extensive training from prestigious medical institutions within the United States. Moreover, RGF now stands as a steward of 17 retina centers, strategically positioned across key locations such as Broward County, Palm Beach County, and the Gulf Coast region. Noteworthy among these locations are Fort Lauderdale, Boca Raton, Boynton Beach, Hollywood, Plantation, Wellington, West Palm Beach, Stuart, Coral Springs, Delray Beach, Jupiter, Sarasota, Port Charlotte, Venice, and Lakewood Ranch.
In the words of Dr. Keye Wong, Co-Founder of Retina Associates of Sarasota, "To support any community, you have to grow with it. Our mission has always been to provide our patients with the utmost care and consideration for each individual's unique needs." As Rogers articulated, "Our shared vision will empower us to elevate the quality of care we extend, ensuring a seamless channel of communication and comprehensive support for our patients. Together, the expanded reach of our united practice will render our services more accessible to those in need, thereby fostering a more profound impact within the domain of retina care."