Can a Retinal Tear Evolve Into a Retinal Detachment?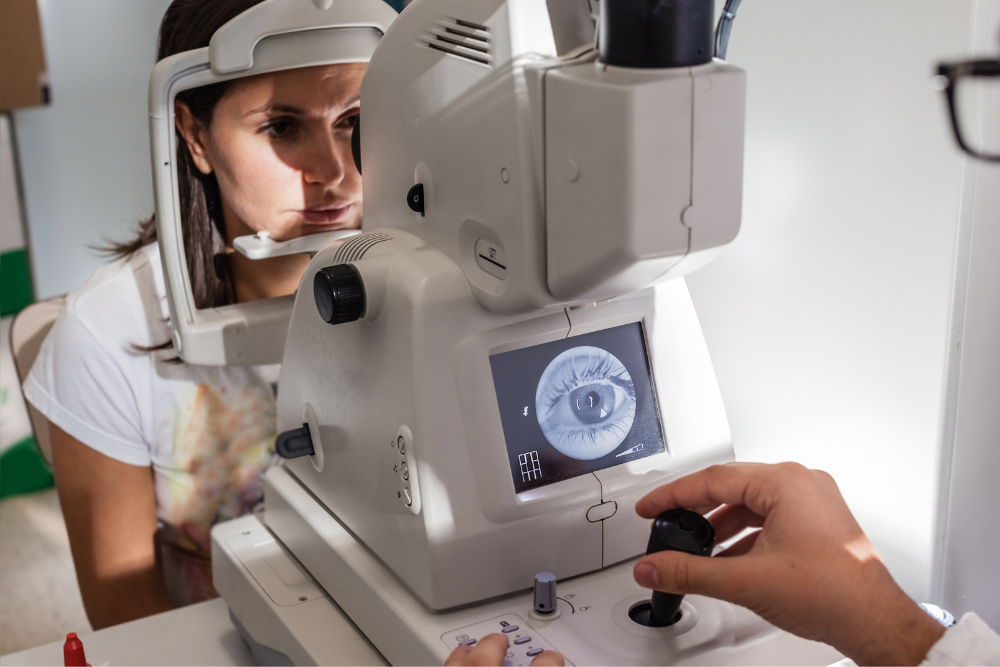 A retinal tear often precedes retinal detachment, which is a condition that can lead to vision loss and/or blindness. However, with prompt detection and treatment, it is possible to keep a retinal tear from worsening and leading to a retinal detachment.
Causes and Risk Factors for Retinal Tears
To help maintain its shape, our eyes contain a gel-like fluid called the vitreous. As we age, the vitreous loses its viscosity and begins to pull on the retina, causing a tear. The retina is a small tissue at the back of the eye that helps detect and translate light into the images we see. When torn, blood and liquid can seep under the retina and cause it to detach from the back wall of the eye, thus compromising its ability to receive and process light.
In addition to aging, retina tears can occur due to:
Eye surgery
Eye injuries
Severe myopia (nearsightedness)
Family history or retinal tears and detachments
If you believe you may have a retinal tear or may be at risk of developing one, it is important to speak with your retina specialist about proper diagnostic testing.
Recognizing the Symptoms of Retinal Tears
Unfortunately, a retinal tear can progress and develop into retinal detachment quickly if left untreated. It's crucial to seek medical attention immediately if you are experiencing any of the following:
A sudden increase in floaters (small dark spots that float across your visual field)
Flashes of light
Sudden blurry vision
Decreased peripheral vision
With swift action and proper treatment, it's possible that your vision can be preserved.
Diagnostic Testing and Treatment
To diagnose a retinal tear, your provider will need to complete a thorough comprehensive diagnostic retinal exam. Once the tear is identified, your physician will recommend a treatment plan depending on the severity of the tear. Some options may include:
Cryopexy (Freezing treatment)
These treatments are typically performed in-office and are known to cause minimal or no discomfort. Some tears are minor and may not need treatment at all.
Maintaining Healthy Eyes
Although vision changes are inevitable for most people, especially as we get older, there are a few measures you can take to reduce your risk of developing retinal tears. These measures include maintaining a healthy diet, having an active lifestyle, and attending routine eye exams, especially if you're over the age of 50. Regular comprehensive eye exams make it possible for doctors to identify issues, sometimes even before symptoms arise.
Advanced Care for Retinal Tears and Detachments in South Florida
If you are at risk of developing a retinal tear or are currently experiencing symptoms of one, contact Retina Group of Florida as soon as possible to schedule an appointment. We have locations throughout Broward and Palm Beach Counties in Florida and are available 24 hours a day for emergency situations.