Scientific Presentations in the Age of COVID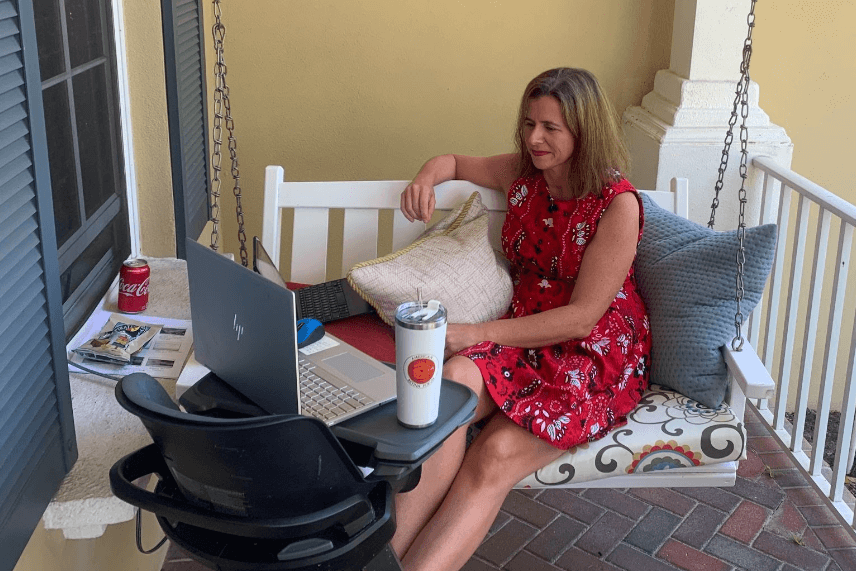 Presenting and collaborating in the current times is full of unique situations. As we try to limit risks by avoiding large gatherings, virtual presentations and discussions have become more common. In March, I presented about Age-related Macular Degeneration (AMD) during the New Retinal Physician Clinical Conversations in Retina meeting.
Armed with a high speed data cable, a spot staked out on my front porch (free of child noise), and my laptop, I was able to share 3 cases to discuss the decisions made in the treatment of wet AMD. It is a different experience talking to a laptop rather than a live in-person audience, but it is important to keep the dialog active. During the discussion part, multiple faces of the panelists pop up on the screen and questions are asked through chat boxes. We all know the importance of waiting our turn on a phone conversation, and internet videoconferencing is no different.
The conference was a success in that many new and interesting ideas were shared, connections were made among young retina specialists around the country, and the conversation was kept going — despite the current health situation and need for social distancing.