Can Supplements Improve Your Vision and Eye Health?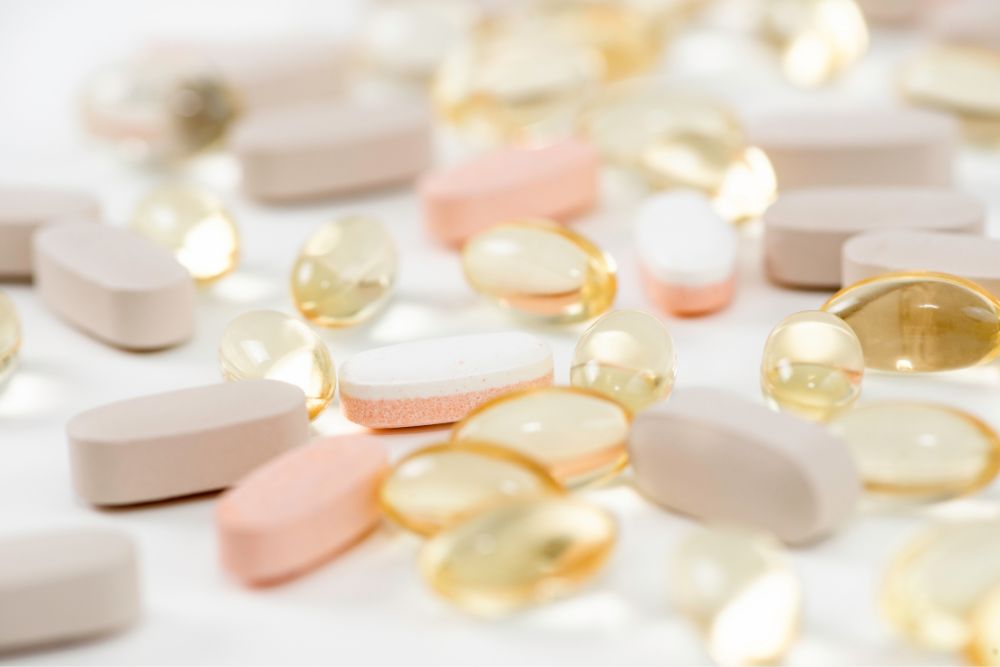 You've probably heard that taking dietary supplements can improve your eye and vision health. Well, the results of a groundbreaking two-part study, the Age-Related Eye Disease Studies (AREDS and AREDS2), found that specific nutrients may delay the progression of age-related macular degeneration (AMD), while helping you to keep your vision longer. The bottom line? Multiple studies suggest that taking daily supplements may impart valuable properties for eye and vision health.
Which Nutrients May Benefit Eye And Vision Health?
AMD is the leading cause of irreversible vision impairment among people over the age of 50, and it's expected to grow. But research shows that certain nutrients may promote valuable benefits, including vitamins, minerals, carotenoids, which are plant-based, organic pigments, and antioxidants, nutrients shown to defend against free radicals – harmful molecules that cause cellular damage.
Know The Proper RDA
The National Institutes of Health (NIH) establishes a Recommended Dietary Allowance (RDA) for nutrients, the average daily intake level needed to meet the nutrient requirements of 97–98 percent of healthy individuals. Many Americans fail to meet this through food sources alone, so supplementation is advised.
Vitamin C, an antioxidant, may support such retinal conditions as AMD, cataracts, and diabetic retinopathy. In addition, it may reduce blood pressure and improve narrowed arteries in the eyes. RDA (for adults, 19 years or older): 500 micrograms (mg).
Vitamin D, an antioxidant, may be one of the most beneficial nutrients for preventing AMD, as it fights the degeneration of macular tissue, relieves inflammation, slows down damage, and prolongs vision. Vitamin D may reduce diabetic retinopathy risk and severity, while deficiencies may lead to retinal blood vessel damage. Deficiencies are also associated with such conditions as nearsightedness (myopia), uveitis, and dry eye syndrome. RDA: 15 mcg.
Vitamin E, an antioxidant, may benefit diabetic retinopathy, by reducing retinal stress and blood pressure, while improving retinal blood flow. RDA: 400 International Units (IU).
Beta-carotene, a carotenoid and antioxidant (like lutein and zeaxanthin), naturally produces vitamin A, which the retina uses to detect light and convert it into electrical signals. RDA: 6-15 mg.
Lutein may improve or even prevent AMD and cataracts, filter light and protect tissues from sunlight damage. Lutein and zeaxanthin help to absorb damaging, high-energy blue and ultraviolet light. RDA: 10 mg.
Zeaxanthin may help reduce eye and vision disease risks, including those for AMD, glaucoma, and cataracts. RDA: 2 mg.
Omega-3 essential fatty acids, particularly docosahexaenoic acid (DHA) and eicosapentaenoic acid (EPA), promote proper visual development and retinal health and function. Studies suggest that higher omega-3 levels may reduce AMD risks. DHA and EPA deficiencies are risk factors for dry eye development, which may cause eye inflammation and itching. RDA: 250-500 mg.
Copper, a mineral that may possess antioxidant properties, plays a role in energy production, immunity, brain development, and the production of connective tissue and blood vessels. Copper also helps balance the effect of zinc, an important benefit for vision health, by reducing the risk of related anemia. RDA: 900 mcg.
Zinc, a mineral and antioxidant, may slow blindness, help with diabetes management and reduce risk factors. It may also assist the retina in producing melanin, a protective eye pigment. Deficiencies are associated with poor night vision and cataracts. RDA: Men – 11mg; women – 8 mg.
Schedule A Comprehensive Screening Exam For Vision And Eye Health
An array of dietary supplements may support retinal conditions and overall vision and eye health. If you have any questions or concerns, we invite you to contact Retina Group of Florida.