In Honor of Black History Month, an Overview of Black/African American Eye Health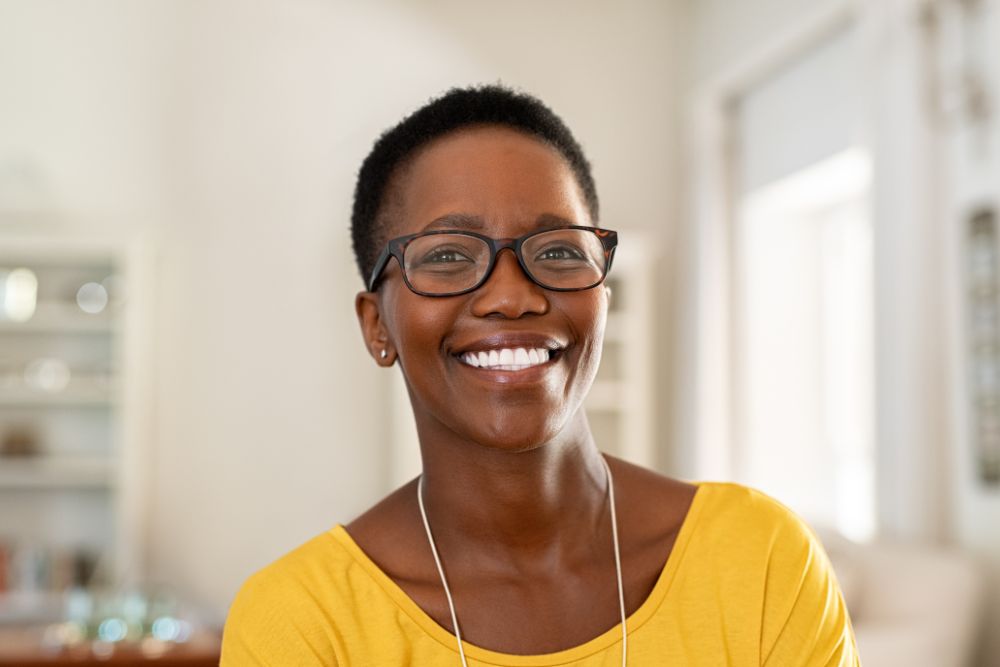 As members of the ophthalmology community, it's imperative that we raise awareness about eye disease and give people the information they need to preserve their vision. As February is Black History Month, it serves as a good opportunity to draw awareness to the unique needs and challenges that Black/African Americans face when it comes to vision and eye-related healthcare.
Black/African Americans have some of the highest rates of vision loss and blindness caused by eye disease due to a combination of socioeconomic factors and high risk medical conditions. The good news is, Black/African Americans can improve their odds of preserving their vision by understanding their risk factors and taking simple steps to address them.
What Issues Impact Black/African American Eye Health?
The Black/African American community has higher risks for specific eye diseases and/or related underlying conditions. For example, 190,000 Black/African Americans have low vision, a loss of sight that cannot be corrected with prescription eyeglasses, contact lenses, or surgery, making it difficult to perform normal activities.
Undetected Eye Disease
Black/African Americans are also at a high risk of having undetected eye disease. The African American Eye Disease Study (AFEDS) – the largest epidemiologic eye study among Black/African Americans to date – found that out of 7,957 participants, about 55% had eye diseases such as diabetic retinopathy, cataracts, refractory error, ocular hypertension, open-angle glaucoma, and age-related macular degeneration (AMD). Of those with eye disease, 26% were undetected. Undetected eye disease was found to be more prevalent among older patients, as well as men, those with less than a high school level of education, unemployed individuals, and retired individuals.
The AFEDS study offered invaluable insights into a larger picture of vision care in Black/African American communities, especially those impacted by socioeconomic issues such as job insecurity, lower incomes, housing insecurity, limited public awareness, and limited access to affordable healthcare. One of the most prominent risk factors that the study found was the connection between undetected eye disease and a lack of stable vision healthcare. Many of the participants with undetected eye disease had never had an eye exam or had trouble getting glasses.
"These findings provide evidence of the significant burden of undetected eye disease among Black/African Americans," the study concluded. "Interventions that address the modifiable risk factors may improve detection of eye disease and decrease the burden of visual impairment in this high-risk minority population."
High-Risk Underlying Conditions
Black/African Americans are also at high risk for developing a number of underlying health issues that correlate with vision health. In some cases, people are unaware that they have a condition or they may be afraid to seek treatment due to potential complications. These conditions include:
High blood pressure (hypertension)
Obesity
A lack of healthcare and public health initiatives can exacerbate the prevalence and severity of these diseases, and ultimately have a direct impact on vision health in Black/African American populations. While these diseases pose a significant challenge to vision health, they are all highly manageable, especially when patients are given the resources they need for success.
Resources for Preserving Vision
When it comes to preserving vision in Black/African American communities and beyond, the importance of patient education and awareness, as well as disease management, lifestyle changes, and getting regular eye exams cannot be understated. There are also many resources available for those who require patient assistance, including:
Black/African Americans are particularly susceptible to certain vision concerns and the resulting vision loss. As such, regular, comprehensive dilated examinations are essential. If you suspect a vision concern or have any questions, we invite you to contact Retina Group of Florida.