Retinal Degeneration in Myopia: Understanding the Link and Preventive Measures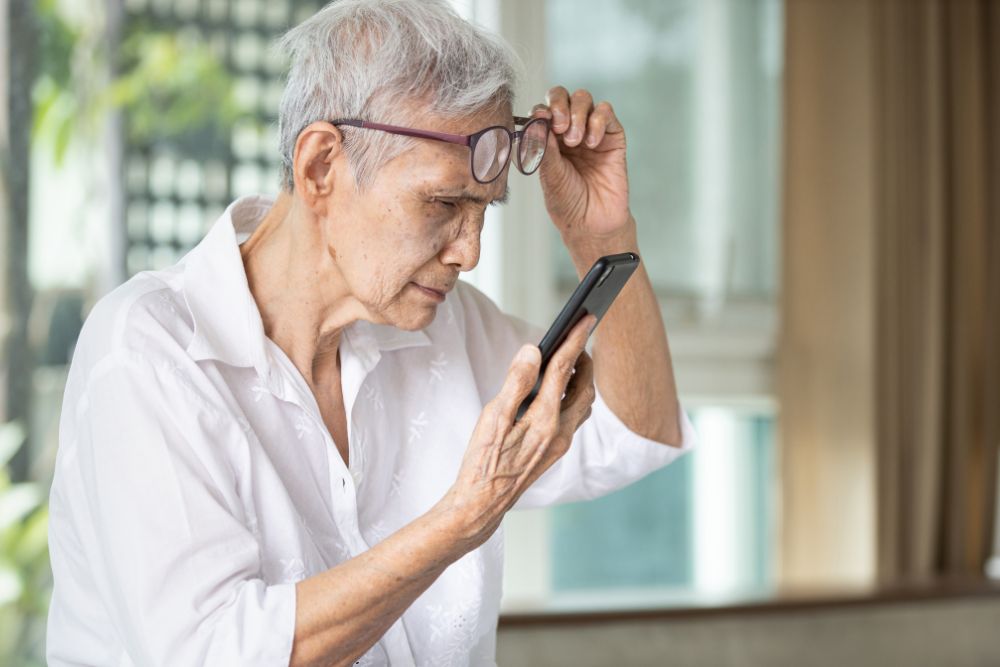 In the case of myopia, commonly known as nearsightedness, distance vision impairment occurs due to the eye's misshapen structure, causing light rays to refract incorrectly and making distant images progressively blurrier. While myopia can be corrected through eyeglasses, contact lenses, or surgery, its prevalence is on the rise. Moreover, myopia may be linked to an elevated risk of developing other vision disorders, such as retinal tears and detachment. Regular ophthalmology exams are crucial for individuals with myopia. Additionally, adopting specific preventive measures can help preserve your vision in the long run.
Myopia's Impact on Retinal Health
Our eye's cornea and lens work together to bend light onto the retina, the ultrathin tissue layer on the back eyewall that converts light into neuro signals that are sent to the brain via the optic nerve. Because myopia changes how light interacts with the eye, it causes light to not fully reach the retina, resulting in blurred vision.
People with severe myopia can sometimes develop a condition known as myopic macular degeneration, in which the retinal tissue is stretched thin and retinal cells slowly start to die. The manifestation of myopic macular degeneration is similar to dry age-related macular degeneration (AMD).
Myopic degeneration also increases the risk for several vision-threatening complications, including:
Choroidal neovascularization, in which abnormal blood vessels form under the macula and leak or bleed into the vitreous
Retinal tears, in which small breaks form in the retina
Retinal detachment, in which the retina is pulled out of place completely, causing significant vision loss
If you are very nearsighted and experience symptoms such as a sudden flurry of numerous new eye floaters, bursts of flashing lights in your field of vision, or the appearance of a shadow or dark curtain over your vision, it's crucial that you contact a retina specialist immediately. These are all possible signs of retinal detachment, which is a medical emergency that needs to be addressed as soon as possible.
If you believe you're experiencing a retinal detachment and live on the East, Gulf, West, or Treasure Coasts in Florida, contact Retina Group of Florida immediately.
We are available 24/7 for retinal-related emergencies.
Lifestyle Tips for Managing Myopia
In the United States, over 40% of the population is affected by myopia, a significant increase from 25% in the early 1970s. The surge in myopia cases can be attributed to the growing trend of people spending more time indoors, glued to eye-straining devices. This constant exposure to screens may contribute to abnormal eye growth, while reduced exposure to natural outdoor light can diminish the sharpness of distance vision. However, there is hope. By adopting certain lifestyle changes, individuals of all ages can mitigate the risks associated with myopia and potentially safeguard their vision. Here are some self-care tips to consider:
Spending more time outdoors
Spending less time on devices, including smartphones and tablets
Taking frequent breaks when working on schoolwork or paperwork
Holding screen devices farther from your eyes
Improving your home's lighting and ventilation, especially during close-up tasks
Improving sleep
Taking longer breaks between close-up tasks
Engaging in activities involving looking into the distance. Follow the "20/20/2 rule"; after 20 minutes of close-up work, look into the distance for 20 seconds, and spend at least two hours daily outside
Preserving Retinal Health With Myopia
Myopia can increase your risk for several sight-threatening complications, including retinal detachment. To mitigate these risks, it's crucial to consult your ophthalmologist about preventive measures. For a comprehensive eye exam in Southeast or Southwest Florida, don't hesitate to contact Retina Group of Florida. Take the first step towards safeguarding your vision today.